Chelsea pushing hard to secure Arsenal starlet Ethan Nwaneri Arsenal are struggling to agree the terms of a professional contract with 15-year-old midfielder Ethan Nwaneri, 90min can confirm, with Chelsea pushing hardest to lure the teenager away.
Nwaneri is regarded as one of English football's brightest prospects and shattered the record for the youngest player in Premier League history when he came on for Mikel Arteta's side at the age of 15 years and 181 days earlier this season.
The Gunners have been working to strike a deal with Nwaneri over a senior contract but sources have confirmed to 90min that those negotations with Nwaneri have made very little progress, sparking significant interest from elsewhere.
Manchester City and Manchester United have both tracked Nwaneri this season but it is understood that Chelsea are currently in pole position to land the teenager's signature.
Last summer, Chelsea recruited winger Omari Hutchinson from the Arsenal academy and the Blues are looking to follow that up with a move for another Hale End gem in Nwaneri.
READ NEXT
There is also plenty of interest in Nwaneri from overseas. In Germany, Borussia Dortmund are known admirers while Dutch side Ajax have also expressed an interest in the 15-year-old.
Arsenal have not yet given up hope of retaining Nwaneri, who is part of an exciting generation at the club that also includes the likes of 16-year-old midfielder Myles Lewis-Skelly and 17-year-old forward Omari Benjamin, and will continue talks with the Premier League record breaker.
Negotiations were ongoing when Nwaneri made his Arsenal debut, although Arteta denied the move had anything to do with his future at the club.
"It's another step, another experience," the boss stated. "In your career all the steps are not going to be forward. After that, maybe he needs three backwards to go another one forward, but as well I think it sends a really strong message about who we are as a club."
Arsenal would be entitled to a compensation fee if they lost Nwaneri, whose Premier League appearance would allow the Gunners to demand a higher sum.
Europa League final 2023 tickets: Prices for Budapest decider & where to buy
Tottenham director Fabio Paratici banned from football worldwide by FIFA
Tottenham managing director of football Fabio Paratici has been banned from football worldwide after FIFA extended the punishment imposed in Italy following his involvement in Juventus' penalised accounting practices.
In January, the Italian giants suffered a shock 15-point deduction after the club was deemed to have inflated player transfer values in swap deals among other financial offences.
Paratici joined the Juventus hierarchy in 2010 and was the club's sporting director between November 2018 and the summer of 2021, before he took up a similar role at Tottenham. The investigation into Juve's accounts scrutinised transactions between 2019 and 2021 – when Paratici was at the heart of the club's dealings.
At the start of the year, Paratici was one of several former Juventus board members that were banned from football following the conclusion of the investigation by the Italian Football Federation. Initially, Paratici was handed a 30-month ban from just Italian football, although the threat of extending the scope of that punishment internationally always loomed.
On Wednesday, FIFA released a statement confirming that they had indeed taken up that option, extending the ban handed out to Paratici and the other Juventus board members – including former owner Andrea Agnelli – worldwide.
READ NEXT
The statement read: "FIFA can confirm that following a request by the Italian FA (FIGC), the chairperson of FIFA disciplinary committee has decided to extend the sanctions imposed by FIGC on several football officials to have worldwide effect."
Paratici was due to be in court this week for a a preliminary committal hearing regarding a portion of the charges levelled at Juve, but the date for those proceedings have been shunted back to 10 May. Juve appealed their 15-point penalty – which the prosecution only recommended as a nine-point punishment – and will hear the ruling of which on 19 April.
LISTEN NOW
On this edition of Talking Transfers, part of the 90min podcast network, Scott Saunders, Graeme Bailey & Toby Cudworth discuss Julian Nagelsmann's future and links to the vacant Tottenham head coach role, Barcelona's ambition to bring Lionel Messi 'home', Brighton teenager Evan Ferguson, Florian Wirtz, Kalvin Phillips and more!
If you can't see this embed, click here to listen to the podcast!
Sir Alex Ferguson & Arsene Wenger inducted into Premier League Hall of Fame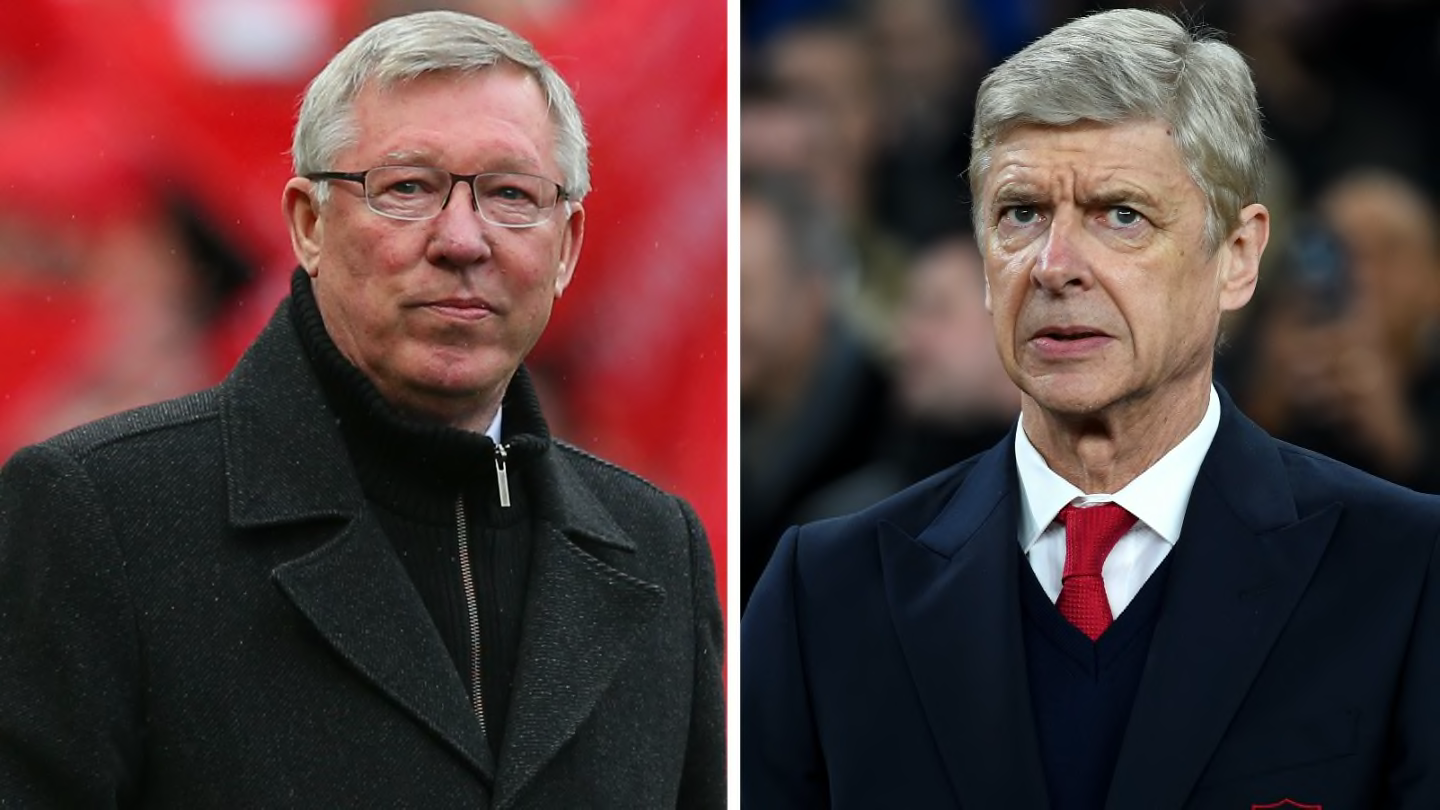 Sir Alex Ferguson and Arsene Wenger have become the first managers to be inducted into the Premier League Hall of Fame.
The duo won 16 Premier League titles between them across respective long-term spells with Manchester United and Arsenal.
With 13 of those championships, Ferguson is the most decorated manager in the history of the competition. He is the only coach to have won the Premier League three times in a row, doing so on two different occasions.
Ferguson said: "I'm truly delighted to be inducted into the Premier League Hall of Fame. It's an honour when you receive recognition like this. However, it's not just about me as a person. It's about the job at Manchester United and the bond we had over many years, so I'm also proud for the club, the staff and my players.
"My job was to send the fans home happy. United's history and my own expectations were the things that drove me, and I then had to try and develop all my players with the same expectations and make sure we could go out and achieve them.
"I feel Arsene is a very worthy inductee as he transformed Arsenal Football Club fantastically. They became a tough team to compete with and we both wanted to win, which motivated us further. Through the years since retirement, we'd go for dinner together in a little restaurant he knows well in Switzerland. He is a really interesting man and I enjoy his company, but it is still my job to pick the wine!"
READ NEXT
Wenger arrived in England in 1996 as one of the Premier League's first foreign coaches, and quickly proved sceptics wrong, transforming Arsenal into title winners and changing English football's culture with his scouting and dietary expertise.
The Frenchman won three Premier League titles with Arsenal, including an unbeaten 'Invincibles' season in 2003/04.
Wenger said: "I am very grateful to have been selected for the Premier League Hall of Fame. We always wanted to give something special to the fans and when you have players capable of remarkable things, the most important thing for me is the obligation of perfection.
"I'd like to be known as someone who loved Arsenal, who respected the values of the club and left it in a position where it can grow and become even bigger.
"To share this with Sir Alex is a great honour for me. It's like two boxers, you fight like mad and go the distance together. At the end of the day, you have respect and it will be a great opportunity to meet with him, share a good bottle of wine and memories of our old battles."
In addition to Ferguson and Wenger, there are 16 other inductees in the Premier League Hall of Fame.
Alan Shearer and Thierry Henry were the first two people inducted when the Hall of Fame was created in 2021. They were followed later that year by Eric Cantona, Roy Keane, Frank Lampard, Dennis Bergkamp, Steven Gerrard and David Beckham.
In 2022, Wayne Rooney, Patrick Vieira, Sergio Aguero, Didier Drogba, Vincent Kompany, Peter Schmeichel, Paul Scholes and Ian Wright were inducted.