Floyd Mayweather has once again offered to train Anthony Joshua after aiming a sly dig at Rob McCracken before his rematch with Oleksandr Usyk.
Speaking to reporters in California, as quoted by TalkSport, Mayweather said: "I told him from the beginning, I came on the record from the beginning, I told him to come and I could teach him some pointers.
"A lot of the time, this is just my take, the same coach you had as an amateur doesn't always make you a great professional.
"Some guys are great at amateur coaching and some guys are great at professional coaching, and even my dad was the best at professional.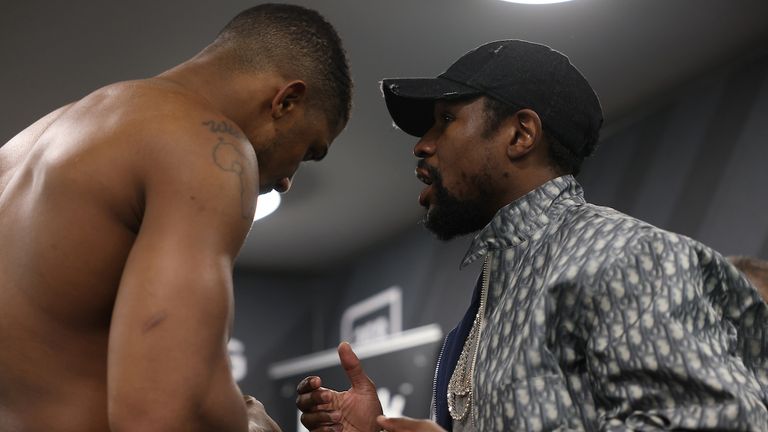 "At the amateurs, he was teaching me like a professional, so I'm going to always speak real whether people like it or not.
"I feel like Anthony Joshua, they're going to different coaches and saying 'this coach is going to work with him'.
"But I told him at the beginning when he was undefeated 'you've got some things you need to tweak because if you don't then you may come up short'."
Advertisement
[hsas-shortcode group="New1" speed="10" direction="left" gap="50"]