'I want to kill' – Man Utd defender reveals what he'll do to win Carabao Cup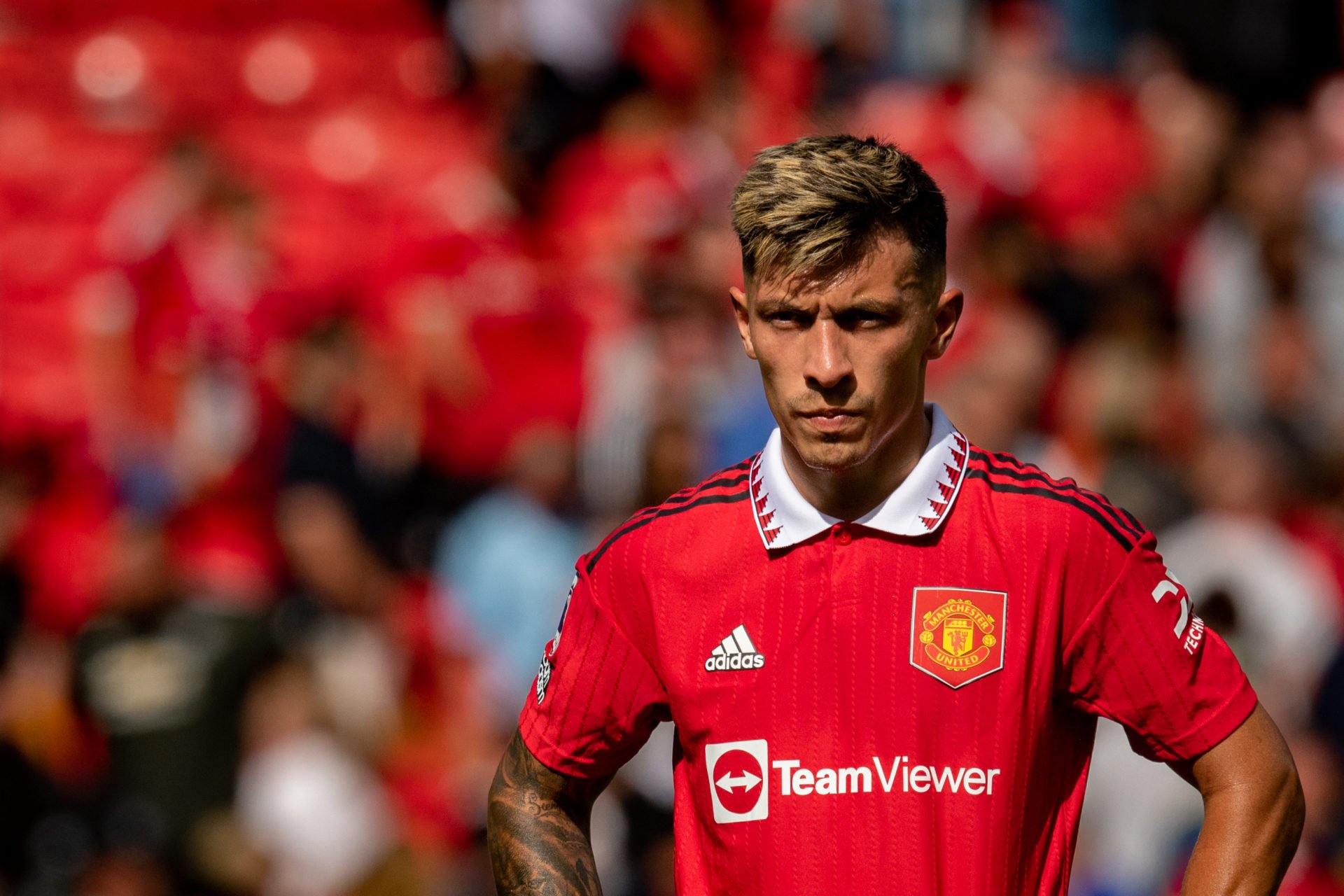 At Wembley on Sunday, Lisandro Martinez is going for the kill.
He is a fan favorite due to his passion and dedication as a Manchester United center back.
In addition, prior to facing Newcastle in the Carabao Cup final, the Argentine, who goes by the nickname "The Butcher," admits that he sometimes struggles to maintain self-control.
25-year-old Martinez stated, "Yeah. It is hard. It is really hard. Sometimes I want to kill but you have to control as well."
In Thursday's 2-1 victory over Barcelona, the Argentinian World Cup winner, who is 25 years old, put on a typical full-throttle performance.
Now he wants to display the same typical Argentinian spirit against the Toon beneath the arch.
Martinez stated, "Argentinian players are always like this, we are passionate.
"Football for us is everything so that is why we always give everything of us.
"As a kid, I remember when I was really young, like four or five years old, I would start to fight and start to cry when I lose, so it is something we have in the blood, we have in the heart. It's our culture."
He has never shied away from his nickname, even though he has only been sent off once for two bookable offenses while playing in Argentina.
He said: "Yes, I am called the Carnicero ­— The Butcher — of ­Amsterdam.
"We Argentines do ­everything with passion and when I go out on the pitch, I fight for every ball. If I have to step over dead bodies, I do it."
Source: TheSun
REVEALED: Sadio Mane's potential transfer to Newcastle
According to Sport 1's podcast Die Bayern-Woche, Bayern Munich is reportedly keen on selling Sadio Mane during the upcoming summer transfer window.
It is suggested that the Senegalese forward is no longer part of manager Thomas Tuchel's plans following a somewhat underwhelming campaign.
Bayern Munich is hoping to persuade Newcastle to acquire the 31-year-old, as the Magpies are among the few clubs capable of matching Mane's current salary of €20 million per year.
However, despite the potential transfer speculation, Mane himself is reportedly keen to remain at Bayern and prove his worth to his critics.
In his debut season with Bayern Munich, the former Liverpool forward scored 12 goals and provided five assists in 38 appearances.
Official: Chelsea signs promising Ecuadorian star Kendry Paez
Chelsea Football Club has officially announced the signing of Kendry Paez, the talented midfielder from Independiente del Valle. The Ecuadorian player will join Chelsea after he turns 18, and he has already established himself as one of the most promising and creative young talents in South America.
In their statement, Chelsea emphasized Paez's exceptional abilities, highlighting his skilful dribbling, vision, and technique, which enable him to unlock defences with his precise passing. His arrival at Chelsea further strengthens the club's commitment to nurturing and developing young talent.
"The Ecuadorian, who will join Chelsea after his 18th birthday, has already built a reputation in South America as one of the brightest and most creative young talents around, thanks to his combination of skilful dribbling along with the vision and technique to open up defences with his passing," Chelsea said in statement.
"Paez caught the eye by finding the net on his senior debut for his club this year, becoming the youngest debutant and scorer in the Ecuadorian top flight. He has six senior appearances to his name this season in addition to making his continental debut in a 2-1 Copa Libertadores win over Corinthians at the start of May.
"He has also starred at the Under-17 Copa America, registering two goals and six assists while captaining his country, before getting another goal and three assists as he started all four of Ecuador's matches at this summer's Under-20 World Cup.
"He was previously named as the top talent at the 2022 Next Generation Trophy, a prestigious youth tournament in Austria featuring clubs from all over the world."
BREAKING: Liverpool secures deal for Alexis Mac Allister
According to renowned journalist Fabrizio Romano, the transfer of Alexis Mac Allister to Liverpool has been completed.
Romano confirmed the news on Monday morning, using his signature phrase "here we go" to announce the Argentine's move to Anfield.
Mac Allister is said to have signed a five-year contract with the Reds.
Liverpool is expected to pay the buy-out clause to Brighton in the coming days, with the exact amount anticipated to be significantly lower than the initially reported fee of £60 million.
The Argentine midfielder will undergo a medical examination within the next 24-48 hours, but all terms of the deal have been finalized.
It is now just a matter of time before the World Cup winner is officially unveiled as Liverpool's first signing of the summer.