'Is like a prison transfer' – Opposition fans react to Joao Felix loan
Joao Felix has joined Chelsea from Atletico Madrid on loan until the end of the season.
Felix was also of interest to Arsenal and Man United, but Chelsea swooped in quickly and signed him.
The opposition's thoughts on Chelsea's newest attacking option are as follows:
Erl: "Going from Atletico to Chelsea is like a prison transfer."
Oluwa: "Very good we didn't sign him.. Chelsea is just overpaying and doing panic signing.. Arsenal let's complete Mudryk deal please 🙏"
Lee: "See that's what we get for opening our big mouths all getting gedrzumped."
Londark: "We are United and many names are on the table each transfer window. I don't know if EtH really wanted Felix, or Gakpo, but if he did, and the Glazers denied him additional players just cause 'he spent enough already in the summer', I personally wish them to go bankrupt and lose everything they possess."
Manc: "Hey! Hey! no grudges towards him..lets not do that.. we are not like that..If anybody will not wish him luck then let nobody say bad words to him..we can't have all the players we want we'll have better players than him."
Mabhu: "Chelsea are in trouble and are just fucked up😒. They have too many attacking players(Sterling,Aubameyang, Havertz Pulisic) the list is endless. I personally feel United should use the Summer window to buy Maybe Mason Mount👀"
Derya: "They can have Felix, he is a good player, however you would have to be absolutely stupid or seriously desperate to pay that much money for half a season!! Well we are talking about Chelsea who are I guess absolutely desperate!! 😳"
Source: Twitter, Tribuna
Official: Diogo Dalot signs new contract with Man Utd until 2028
Manchester United has released an official statement announcing that Diogo Dalot, the talented defender, has signed a new contract with the club.
The contract extension ensures that Dalot will remain with Manchester United until at least 30th June 2028, with the option for an additional year.
This commitment from both the player and the club reflects their confidence in Dalot's abilities and his future contribution to the team.
"The 24-year-old defender has made 107 appearances for the club and achieved 11 full international caps for Portugal."
Reacting to the news, Dalot said: "Playing for Manchester United is one of the highest honours that you can have in football.
"We have shared some fantastic moments over the past five years, and I've grown so much and my passion for this incredible club has only increased since the day that I joined."
Chelsea targets £34.6m deal to replace Mason Mount
Mauricio Pochettino's potential disappointment over Mason Mount's anticipated departure from Chelsea this summer could be alleviated by the club's exciting pursuit of a dream replacement.
Throughout the 2022/23 season, the 24-year-old Mount has engaged in loose discussions about a new contract. However, progress in securing his long-term future at his boyhood club has been minimal, suggesting an imminent departure.
With several midfield stars expected to leave, including Mount, Loftus-Cheek, Kovacic, and Kante, Pochettino may prioritize reinforcing the midfield ranks.
In their search for a suitable replacement for Mount, Chelsea has reportedly turned their attention to Celta Vigo sensation Gabri Veiga, who has been generating significant interest from top European clubs, according to AS in Spain.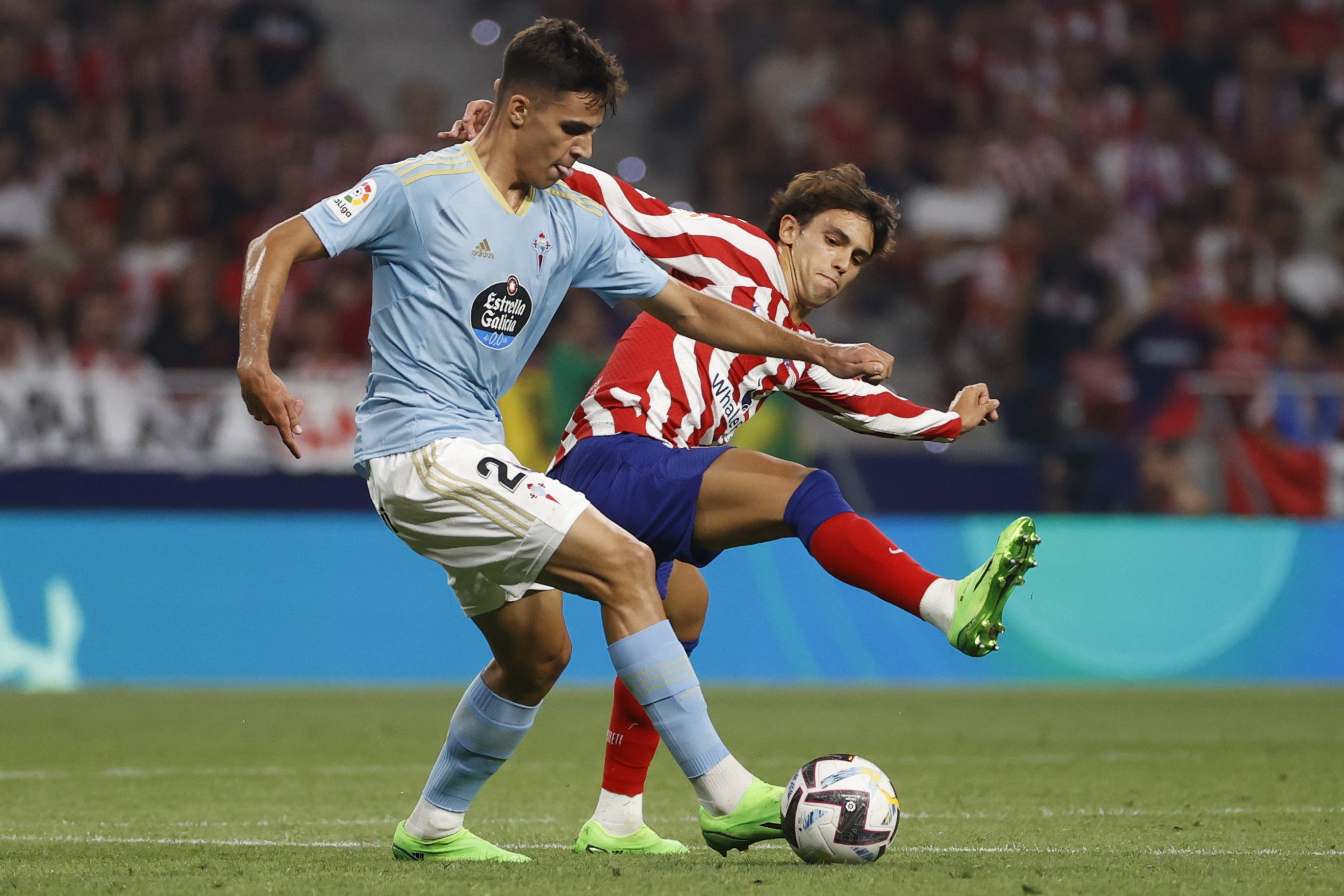 While Chelsea faces the challenge of being the sole interested party without European football to offer, Veiga's impressive performances in 35 La Liga appearances, where he has contributed nine goals and four assists, make him a highly sought-after prospect. The talented midfielder is likely to seek assurances of regular first-team action, which may limit his options at other clubs.
One of Veiga's key strengths this season has been his adaptability, excelling in an advanced role while seamlessly transitioning into a deeper position, effectively forming a dynamic three-man midfield.
Should Chelsea succeed in securing the services of Veiga, it could potentially soften the blow of losing Mason Mount, providing Pochettino with an exciting and talented replacement capable of adding depth and creativity to the team's midfield setup.
Santos striker Leonardo sparks transfer bidding war among Premier League clubs
Premier League clubs are closely monitoring the impressive performances of Santos striker Marcos Leonardo while representing Brazil U20s.
The talented 20-year-old has already made a mark in the U20 World Cup in Argentina by netting three goals in the initial two matches. As he prepares to face Tunisia in the knockout stages tonight, Leonardo's growing reputation has captured the attention of several clubs.
Manchester United, Arsenal, Newcastle, and West Ham have all been scouting the young forward over the past year. Santos is anticipating potential offers in the coming days as his stock continues to rise.
In terms of playing style, Leonardo has drawn comparisons to the renowned Argentine striker Sergio Aguero. Despite not possessing a towering stature, he compensates with strength, exceptional finishing ability with both feet, and impressive speed combined with skill.
Chelsea scouts, who have been keeping tabs on Gambia's Adama Bojang during the tournament, have also taken notice of Leonardo's performances.
Having made his first-team debut for Santos in 2020, the talented striker has already amassed an impressive record of 41 goals in 140 appearances.
Leonardo's outstanding displays in international competitions have undoubtedly placed him under the spotlight, attracting the attention of several Premier League powerhouses. As the interest in the young Brazilian intensifies, it remains to be seen which club will secure his services and provide him with the platform to continue his promising development.