Liverpool manager Jurgen Klopp admits Ralf Rangnick's imminent arrival at Manchester United is "unfortunate" for Liverpool and other Premier League clubs.
Jurgen Klopp during the pre-Southampton press conference: "He built two clubs from nowhere to proper threats in Germany in Hoffenheim and Leipzig. His first concern is being a coach and that's his skill.
"United will be organised, we should realise that. That's obviously not good news for other teams!
"He is very well regarded among coaches in Germany. Where he has been he has done incredible jobs.
"We faced each other when I was a very young coach and he was at Hanover. He started as a young man at Stuttgart and then made his way up.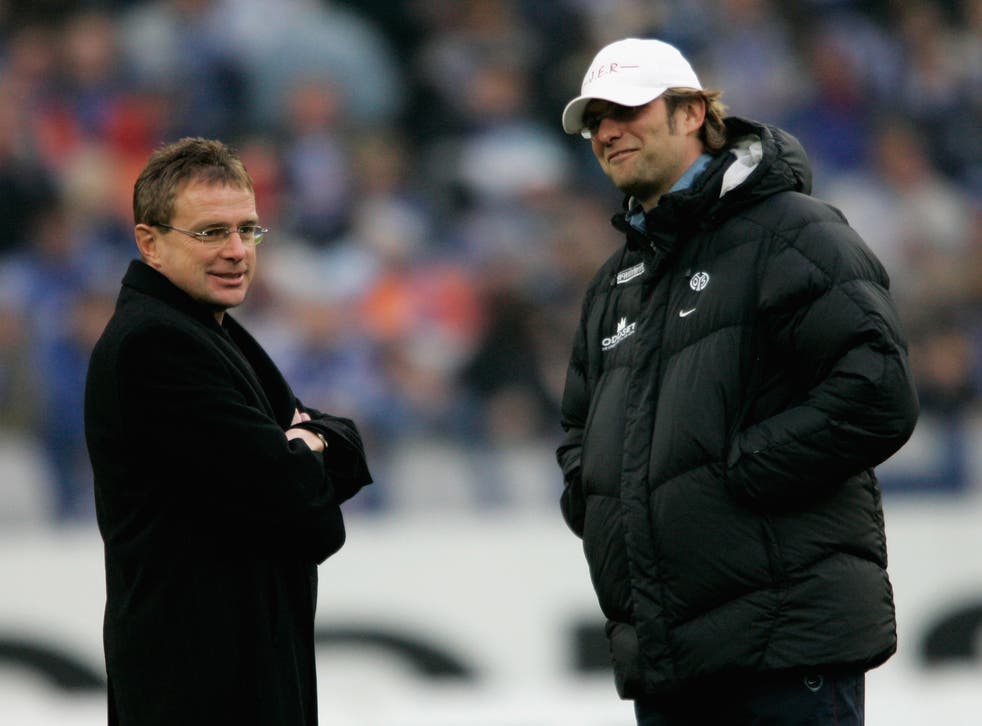 "He might have forgot that, but he called me a lot at Mainz."
Rangnick is all but set to be confirmed as the Red Devils' new interim manager.
The 63-year-old has influenced Klopp's trademark gegenpressing style – one that's worked wonders for Liverpool over the years.
Advertisement
[hsas-shortcode group="New1" speed="10" direction="left" gap="50"]