Man Utd players wear a special shirt
Man Utd players wear a special shirt in the training pitch #allredallequal
Manchester United's Paul Pogba has become the third player in seven days to suffer racial abuse on Twitter after Manchester United's draw at Wolves. On the next day, Man Utd shared a picture of their players wearing a special anti-racism shirt.
The Manchester United #allredallequal anti-racism shirt is not new but was worn last season – the club has a long-standing commitment to campaigning against it through our #AllRedAllEqual initiative.
The special #allredallequal shirt is white with the tricolor flag and the hashtag #allredallequal on the front. The hashtag is also featured on the back.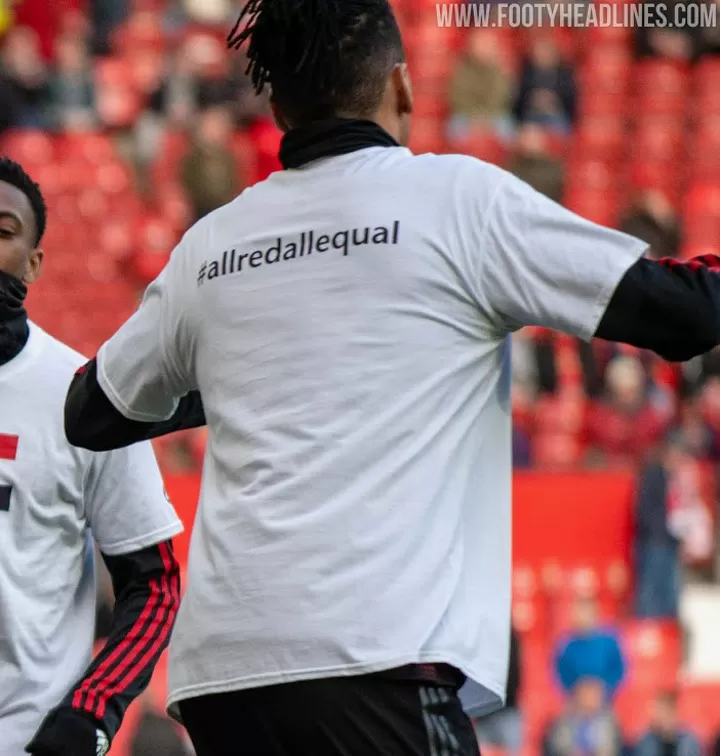 "Over the next few weeks, Twitter representatives will meet with Manchester United, Kick It Out and any other civil society stakeholders interested in hearing about the proactive work Twitter is doing to address online racist abuse towards certain footballers in the UK," Twitter said.