Pitch invader interrupted England's Euro 2020 final with Italy as the match approached the end of normal time.
Sunday's Euro 2020 final between England and Italy had to deal with a momentary delay after a pitch invader rushed onto the field in the second half.
As the time ticked towards the end of 90 minutes one fan managed to escape the stewards and gain access to the pitch.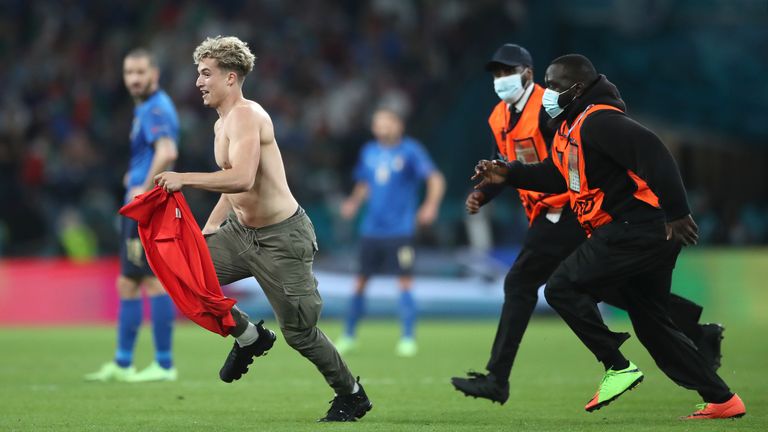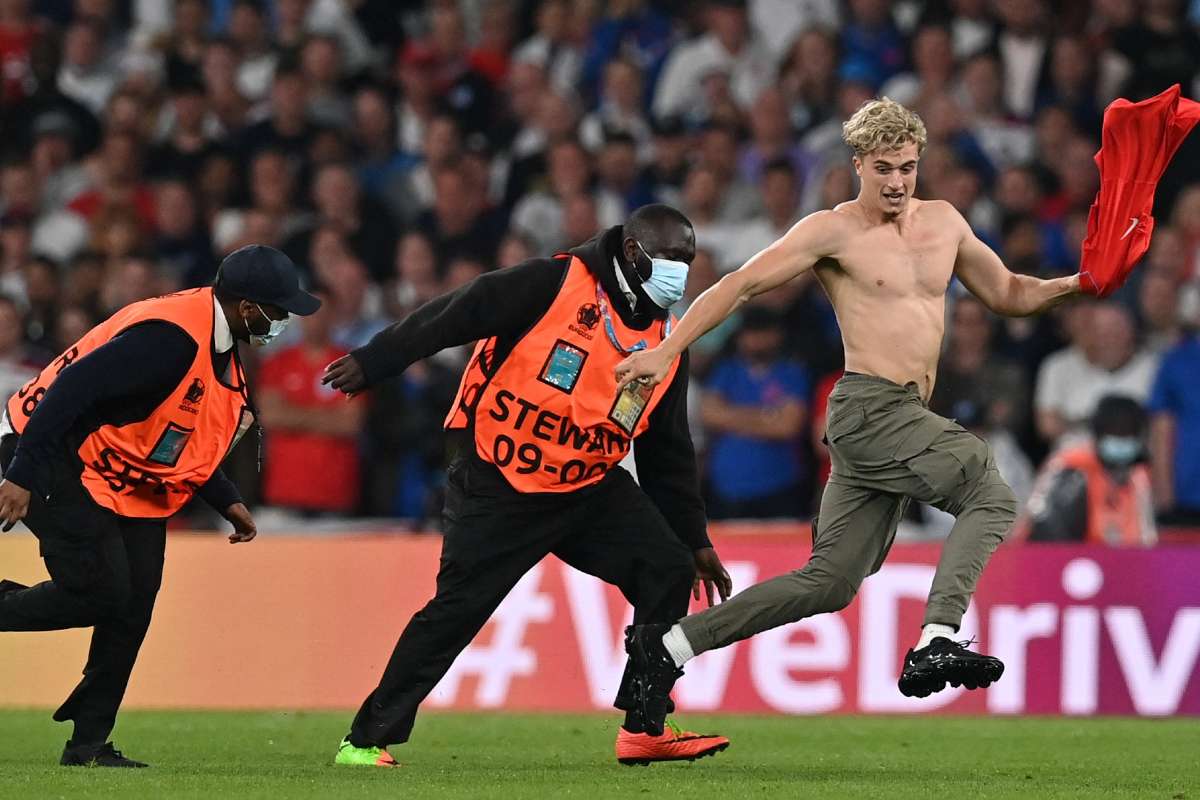 BBC commentator Guy Mowbray said: 'Somebody will be going home much sooner than they wanted to I suspect. It's not what anybody wanted.
Marco Verratti seemed to find the funny side, while Harry Maguire looked on in frustration.
John Stones had possession before play was stopped as referee Bjorn Kuipers dropped the ball at the Manchester City centre back's feet to restart.
Watch video:
Source: EveningStandard
Advertisement