Sergio Ramos donates 264,571 masks and 15,000 testing kits
The Real Madrid captain and his wife Pilar Rubio have joined the fight against COVID-19 in Spain. The donation will be made through Unicef.
Sergio Ramos and his wife Pilar Rubio will donate 264,571 masks, 1,000 items of protective equipment and 15,000 tests to help in the fight against coronavirus in Spain.
The donation from the Real Madrid captain and his partner will be made through international NGO, Unicef, for which the Spanish defender is an also a global ambassador.
"We have already collaborated with @ unicef_en. Immediate and necessary help! The health material, essential for health professionals, will arrive in Spain on Friday," wrote Ramos on twitter.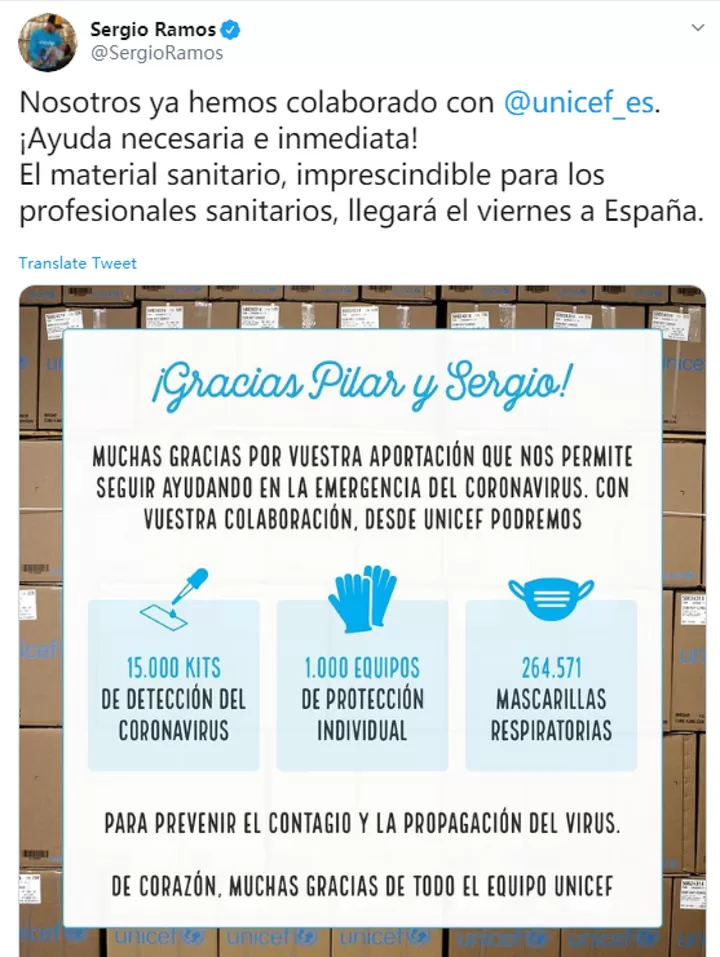 In a separate tweet, Unicef thanked Pilar and Sergio for the contribution to "prevent the infection and spread of coronavirus".