Supercomputer predicts end of season table as Arsenal and Man City battle for the title
Arsenal and Manchester City are competing to be England's Premier League champions, and the race for the title appears to be going down to the wire.
Arsenal wants to become champions for the first time since 2003, while Manchester City wants to win their third title in a row.
The Gunners currently lead the table by eight points, eight points ahead of City, despite having played one more game than their rivals.
On April 26, the two teams will meet at the Etihad in a match that will have a significant impact on where the Premier League title goes this season.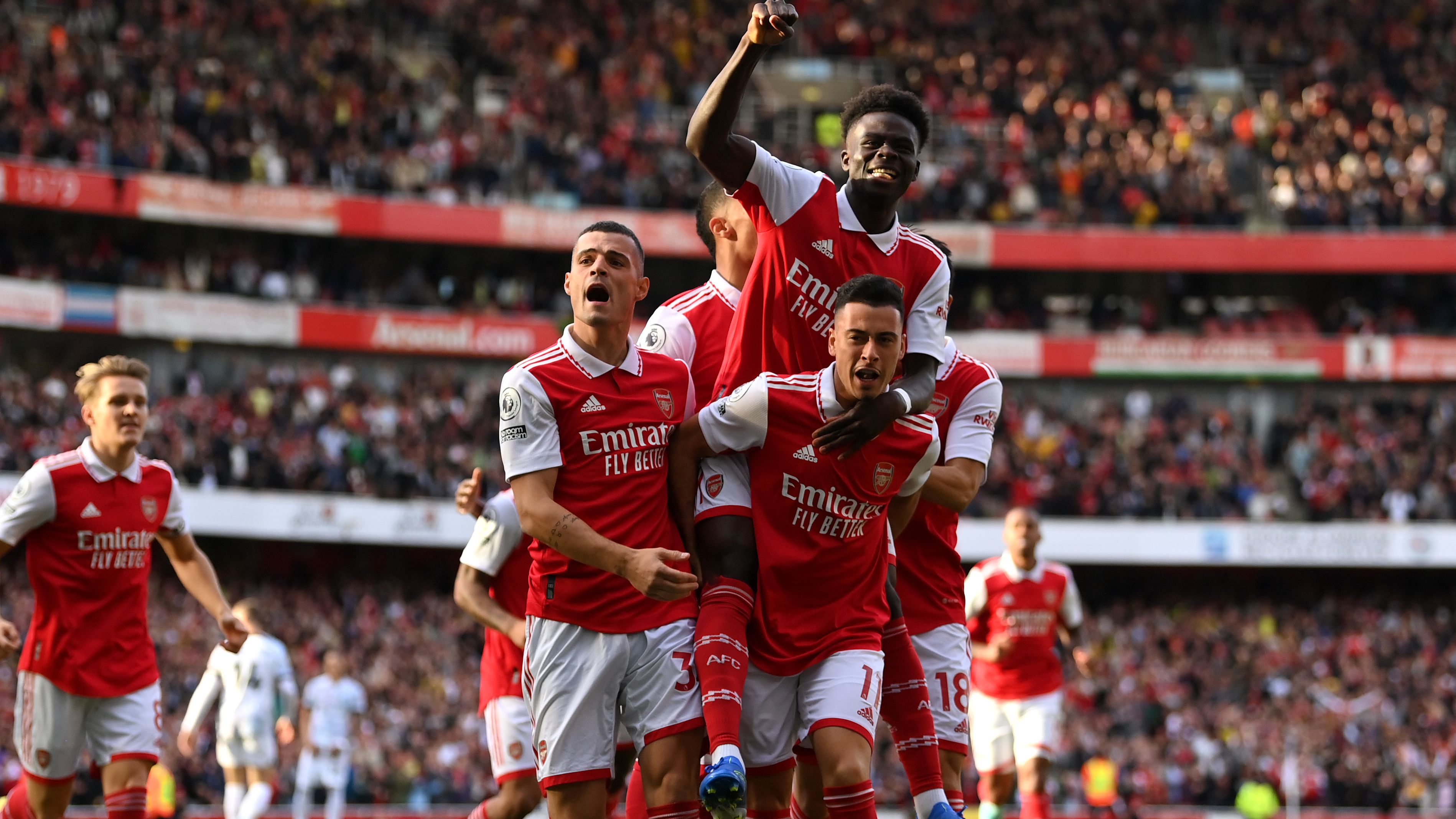 The battle for the final two Champions League spots between Newcastle, Manchester United, Tottenham, Brighton, Brentford, and Liverpool is also set for a dramatic conclusion.
In contrast, Crystal Palace and Southampton are only seven points apart in 11th and 20th place, respectively, in the table's bottom nine.
After running a simulation 100,000 times, bettingexpert's supercomputer BETSiE attempted to predict the final Premier League table. It took into account a variety of data points, including expected goals and goals against, and predicted that Arsenal would win the title over City.
It predicted that Arsenal would win the title by about three points over City, with Arsenal finishing with an average of 88.1 points compared to City's 85.2.
With an average of 71.2 points, Newcastle is expected to finish third, ahead of Manchester United, which is in fourth place (69.3).
With an average of 64.1, Tottenham finishes fifth and qualifies for the Europa League, narrowly missing out on a spot in the Champions League.
Premier League end of table prediction
1) Arsenal – 88.1 points on average
2) Manchester City – 85.2 points on average
3) Newcastle – 71.2 points on average
4) Manchester United – 69.3 points on average
5) Tottenham – 64.1 points on average
6) Brighton – 62.9 points on average
7) Liverpool – 60.7 points on average
8) Brentford – 54.6 points on average
9) Aston Villa – 52.4 points on average
10) Fulham – 50.4 points on average
11) Chelsea – 50.1 points on average
12) West Ham – 41.6 points on average
13) Crystal Palace – 41.5 points on average
14) Leicester – 37.9 points on average
15) Bournemouth 37.9 points on average
16) Leeds – 37.8 points on average
17) Wolves – 37.3 points on average
18) Nottingham Forest – 36.2 points on average
19) Everton – 36.2 points on average
20) Southampton – 33.2 points on average