Tottenham vs Chelsea: Confirmed lineups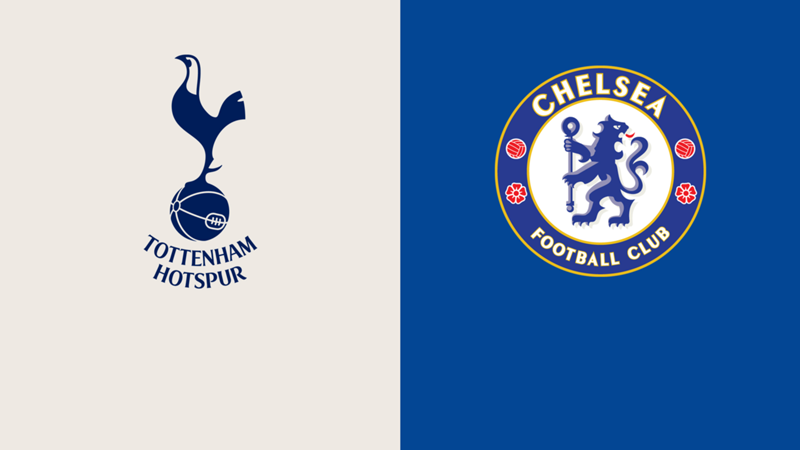 When the London rivals meet in the Premier League on Sunday, Spurs will be looking to improve on their recent poor home record against Chelsea.
Spurs have lost 6-0 overall to Chelsea in the league since moving to the Tottenham Hotspur Stadium. They have not won a single league game. While the Blues will give anything for three points on Sunday, Antonio Conte's team will be hoping to end its losing streak.
Line-up
Tottenham XI: Forster, Romero, Dier, Lenglet, Emerson, Skipp, Hojbjerg, Davies, Kulusevski, Richarlison, Kane
Chelsea XI: Arrizabalaga, James, Thiago Silva, Koulibaly, Chilwell, Loftus-Cheek, Fernandez, Sterling, Felix, Ziyech, Havertz
Roy Keane names two Man Utd players who could upset City's FA Cup victory
Roy Keane expressed his concern for Manchester United during an appearance on The FA Cup Special Overlap.
Keane mentioned that Manchester City has been dominant over their local rivals in recent years. However, he also acknowledged that United possesses players who have the ability to pose a threat to City's team.
Keane's remarks indicate that while he recognizes the challenges United faces, he believes they still have players capable of making an impact in matches against City in the FA Cup final.
Roy Keane said: "I am worried for Manchester United – Manchester City have dominated them for the past few years, but United have players like Bruno Fernandes and Marcus Rashford who can hurt City.
"Wembley, the atmosphere and the fact that United have been written off – it's dangerous."
He added: "People were writing United off against Brighton as if United couldn't cope against Brighton, who were doing well at the time, but they turned up – and they get over the line in the big games," added Keane.
"They are a bit better [than they were], but on paper, City are favourites – but that just might suit United."
In the 2022/2023 Premier League season, Manchester City defeated Manchester United 6-3 in their first meeting. The match was characterized by an intense attacking display from both teams, with City emerging as the winner. However, in the reverse fixture at Old Trafford, Manchester United managed to secure a 2-1 victory over Manchester City.
JUST IN: Everton launch stunning bid for Tammy Abraham
Everton's interest in bolstering their squad for the upcoming season has led them to set their sights on Roma striker, Tammy Abraham.
After successfully avoiding relegation to the Championship, the Toffees are determined to secure a stronger position in the Premier League going forward.
According to The Sun, Everton is keen on acquiring Abraham's move, as they believe his goal-scoring prowess can significantly improve their performance in the league next season.
In pursuit of this goal, the club is actively working towards finalizing a £27 million deal with Roma.
Financial struggles have put Roma in a position where they need to generate funds from player sales to invest in new signings.
Consequently, manager Jose Mourinho appears willing to part ways with Abraham, as recent media reports have suggested a potential loan move for Romelu Lukaku.
Exclusive: Mac Allister reveals his future plans amid Chelsea, Liverpool, and Man Utd rumors
Argentine midfielder Alexis Mac Allister has addressed the speculation surrounding his future as he continues to attract interest from several Premier League clubs, including Chelsea, ahead of the upcoming summer transfer window.
Mac Allister, who currently plays for Brighton, has emerged as a prominent figure both at club and international level. His exceptional performances have not only contributed to Argentina's success in winning the World Cup but have also propelled Brighton to secure a spot in the Europa League, thanks to his impressive tally of 10 goals and two assists in the highly competitive English top-flight.
While Liverpool has been strongly linked with Mac Allister, looking to bolster their midfield options this summer, Stamford Bridge has also emerged as a potential destination for the talented midfielder.
Despite the ongoing speculation, Mac Allister has expressed his tranquility regarding his uncertain future during a recent interview with the Argentine outlet Infobae, based in Miami.
The 23-year-old midfielder remains composed as he approaches this pivotal juncture in his career. His calm demeanor reflects a player who is focused on making the right decision for his professional development and is unperturbed by the speculation surrounding his potential move to a bigger club in the Premier League.
Mac Allister's remarkable performances have undoubtedly caught the attention of top-tier clubs, but for now, he is content with maintaining his composure and patiently considering the options that lie ahead.
As the summer transfer window draws near, it remains to be seen which club will secure the services of this highly talented Argentine midfielder and how he will further elevate his career in the demanding landscape of English football.
"I am very calm because I also have the possibility of being in a club like Brighton that accompanied me at all times and in which I really enjoy being," Mac Allister said.
"If I do not have to leave the club I will continue to be very happy there, but I am aware that there are possibilities (to move) and if a good offer arrives for the club and for me we will evaluate it.
"I have no doubts that (the Premier League) is the best league to play in and that is why I am aware that I would like my next club to be in the Premier. I really enjoy being there."
Additionally, the Seagulls' man revealed the ambitions he holds dear, and that could influence where he believes is the best place for him to develop.
He said: "The objective is to continue improving as a person, as a player, to win more titles. I think this is my short-term objective and it will always be, because I will always be the same person and I will want to be a little better than the day before, so I focus a lot on that.
"I'm not going to complain, I'm 24 years old, I'm a world champion, I play in one of the best leagues in the world and I feel that my career is growing, but I still have my feet on the ground and I really want to improve, becoming a better person and better player every day. We'll see what the future brings."